It is relatively easy to move things that are not too valuable. You can toss your clothes into any box, and your electronics into their original packing and they will be protected along the route.
But the most difficult things to protect when you make a complete household move are your valuables. It is the fact that they are expensive which makes them truly worrisome.
With all the things going on such as packing, wrapping, negotiating with truckers such as Home Depot or Penske, it will be easy for these priceless things to get lost. You need to devise a sure-fire plan to prevent your valuables from getting lost in the woodworks.
Here are some valuable tips that will ensure the safety of your priceless items.
1. Make an inventory of all your valuables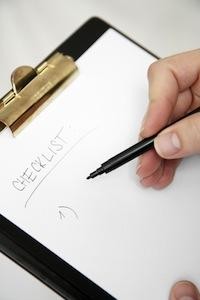 Your inventory must include all the items that you consider valuable. Get a special notebook and record each priceless item that you put in a certain pouch or special box. If possible take a photograph of each so that you will be able to establish its condition before you move.
Should anything go wrong or if they get lost along the way, you have a photographic proof to show your insurance company about its condition. Be sure to keep the original receipts of the items. It will be used by the insurance company, or the mover to settle your claim if they are destroyed or missing.
2. Insure your valuables
Anything that is transported using a professional mover should be covered by insurance as a protection from damage or loss. That should apply even more to your priceless trinkets.
This is a requirement by the federal government which all movers have to follow. In fact some movers offer extra insurance for valuable items to attract customers. So you should take advantage of their offers for the sake of your valuables.
3. Big and expensive items need special care
If you have a heavy and valuable item such as a piano, a chandelier or a special safety case, you will need a dolly or wooden crates to safely transport them. There are some movers who don't have the necessary equipment. They will contract out that job to companies which specialize in transporting such kinds of special items.
So, in order to get a dependable transport service, take time to check the moving company that you will choose to handle your valuable items.
4. Personally take care of your small expensive items
Moving professionals normally concentrate on transporting household items such as furniture, beds, kitchen fixtures and so forth. They could, of course, transport your jewelries if you request them to. But that's not their specialty.
For such items, it is better that you take care of them yourself. In fact, professional movers usually recommend to their customers that they should keep their valuables with them and not to entrust them to a third party.
One professional mover says: "It's safer, and that way we're not as liable because you packed it."
5. Buy the right boxes
It is good to save the original packing boxes of expensive electronic items such a large screen flat-screen TVs. But if you have thrown that box long ago, you need to buy a special flat-screen TV box with padding to keep the screen safe.
The box might be a bit expensive but how much do you value your large flat-screen TV? It is definitely much cheaper than buying a new $1,000 TV should yours be damaged during transport. Don't scrimp in protecting your special items.
6. Pack your plates vertically
You need to cover your plates individually with old newspapers and then pack them in boxes side by side and not one on top of the other. This will provide additional strength to the set of plates inside the box. They will be more resistant to any sudden impact coming from any direction.
7. Put an identifying mark on all breakable items
To safeguard anything made of glass such as large picture frames, mirrors and similar things, place a large X made of masking or painter's tape. This is similar to the 'X's that you see in window shops when they are still under construction or are being cleaned. The tape helps to keep the glass from shattering.
8. Make sure the boxes are tight
One of the ways you can protect fragile items inside a box is to ensure that they are all fitted together. You should see to it that there are no wiggling spaces that will cause the items inside to shift when moved suddenly.
You cannot prevent sudden movement of the truck while running, therefore, you should provide for this eventuality by ensuring that all your breakables are tightly packed inside their boxes.