Transferring all your stuff using a professional mover such as Enterprise or Ryder is already stressful, because of the need for a lot of preparation, and a lot of expenses. You need to prepare for this kind of activity, or else, you might end up with lost valuable items, or damaged properties when you get to your destination.
What more if you decide to do it on your own? Unless you are truly an adventurous character, it would be unwise to embark on a DIY move. If hiring a professional mover needs lots of preparation, a DIY move needs a lot more. It really needs your whole concentration.
However, this doesn't mean that it is impossible to do. You don't have to spend countless hours of preparation, strain your relationship with your family, and be frustrated because everything is not turning the way you planned it.
You can avoid all these things and still do a successful DIY move – if you follow the tips discussed in this article.
1. Start early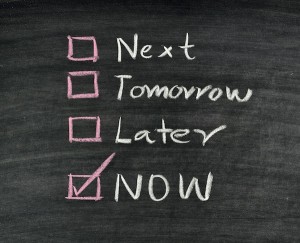 When you are moving, the days seem to go faster. Before you know it, you are close to your moving day and yet not everything is packed securely. This is the reason why you need to prepare as early as you could.
The moment that you are given a notice to move (this could be for a variety of reasons), you can't dilly dally. You got to move at once and start planning about your move: what you need to transfer, how you will transfer your items, and so on.
This is the best time for you to purge all the items that you don't really need, items that you haven't used for a long time which are just taking up precious storage space in your house, and old but still usable items that can be better given to others who need them.
2. Organize your daily activities
There is no time to waste. Every moment is precious because your moving date will come by whether you like it or not. So, the first thing you must do is to devise a daily schedule on what you need to do. If possible break your daily activities into the number of hours they will require.
One key to a good schedule organization is to start on your moving date and then work backwards to your present time now. This will enable you to determine the number of hours you can put in for every activity that you need to accomplish.
In organizing your activities, do it in a very specific way. For example, a day would probably consists of several hours spent on getting quotes from moving companies, or several hours cleaning the rooms or packing household stuff.
3. Seek help
If you have a small family, this is the time for you to seek the help of your relatives, neighbors and anyone you enjoy a close relationship with. They will be glad to help you in your time of need, just as long as you have also been assisting them in the past.
Preparing all the things and packing them is a very tedious job. So if you are not organized, you will unnecessarily frustrate everyone trying to help you. Therefore, give everyone the task that they need to do and give them all the instructions they need so that they could do it according to your plan.
And don't forget the cool drinks and tasty treats because packing is a very arduous task, especially during summer.
4. Organize your packing
Packing is not just putting stuff in a box, especially if you are moving all your household items. You need to organize this activity or else you will be in a bedlam once you get to your destination.
The first order of things in packing is to label all the boxes. All kitchen items go to the kitchen box, all bedroom stuff go to the bedroom box, and so on. And the boxes must be clearly labeled so that you can pinpoint each one even in a room full of boxes. If you can attach a list of all the items inside each box, so much the better.
5. Choose the best vehicle
You must not forget the most important thing in moving – the vehicle you will use. When you have determined all the items you need to transfer, and the number of boxes you need to pack them in, you can choose which vehicle is the best to use. Is it your own truck, a rental truck or a professional moving company?
If your move is just across town, and you only have a few items to transport, your truck will do. But if it is across town, and a lot of items in tow, it is better to choose a truck rental. But if your move is in another state, you will be better off with a professional moving company.