Anyone who has moved can testify that moving from one house to another in the same area is difficult, leave alone transferring to another state. You have to worry about rental prices, or making new friends, finding schools if you have children, or whether the health services around your new home are any good. Then you have to worry about which moving company is the right one to get you from your old home to the new one safely.
With all the stories about moving companies, picking a good one can be nerve wracking and if you make a bad choice the end experience can be less than pleasant. Complaint include movers losing and damaging property during transit. Once you hear stories like this it is very tempting to give up on the whole idea of moving, or choosing to take on the difficult task of moving your things by yourself. If you follow the following steps you should be capable of making the right choice in terms of mover, which will greatly reduce the stress that moving can bring on.
1. Obtain a Good Referral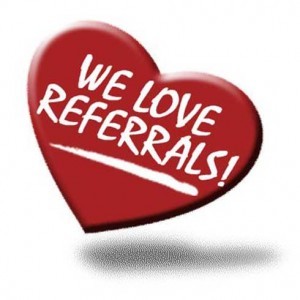 The saying that a reputation precedes its owner is true everywhere else and here too. It is always a great idea to first ask people you know about the moving companies that they used to get them to their new homes. These people could be family, friends, colleagues or acquaintances. These people are less likely to lie to you and they will give you a version of their experience that is not embellished.
Once you have consulted with the people in your life and they go online have given you the moving companies that they trust, it is time to go online and do further research. Sites like YELP, are all about reviewing companies, so go and check out the reviews they got from other users. Also go the social media sites of the companies and see what users posted about them. This way when you pick a company, it will not be based on blind faith.
2. Is Your Mover Licensed and Insured?
This is an absolute must before you commit to using a certain mover. In the event that you have a complaint to file against the company you will need these details. Plus if a company does not have these details, there is a great chance they are scammers, and you do not want to take that risk.
The Unites States Department of transportation Federal Motor Carrier Safety Administration gives a U.S DOT number to all interstate movers with licenses. To confirm company's license, go to the FMCSA website (protectyourmove.gov) and request the DOT number of your mover.
3. Consult the Better Business Bureau
The Better Business Bureau is the final link in your search for good referrals. Check up on the company with the Better Business Bureau's online. It is best to pick a company that is BBB accredited or that has been given a good rating on the website. Of the company you are considering is not listed by the BBB it is recommended that you switch to one that is.
4. Find out if Your Desired Mover has Professional Accreditation
Professional accreditation is not easy to acquire, it requires that a company be scrupulous in everything, finding a company with this guarantees a good experience. Look for companies that bear the ProMover logo from the American Moving and Storage Association. You can also go to their website and find companies they endorse.
5. Confirm the Mover's Address
When you finally make contact with the company ask them for their business cards or go to their website to find their address, you could also use phonebooks for this. Ensure that the company is actually located at the address listed, and that it is registered with the company name. Scammers frequently use other people's addresses to 'legitimize' their illegal operations. Stay away from companies that are listed under residential names, as this is probably not the company's real address.
6. Consult Thrice Before Coming Up With an Estimate
When you first consult with a moving company, do not accept the estimate they give you. Go around and shop for three companies and ask them to give you in-person estimates. Then select the best out of the three companies.
7. Be on the Look-Out For The Warning Signs
When a company gives you an estimate they should not ask for a cash deposit, if they do be on the lookout. If the mover seems a little eager to get money immediately, they are probably running an illegal business. When settling the estimate, analyze the professionalism of the movers and decide if it is up to par. Also make sure they own their own vehicles.
Budget and Enterprise are two companies known to offer excellent services at affordable costs, so check them out as a start to your mover search.