Sometimes people need to move from larger homes to smaller homes. This could be due to lifestyle changes, a decrease in the income required to sustain a large home, or because you are no longer capable of caring for a large home or you just do not need one anymore. Whatever the reason may be, it can be very difficult to make this move.
One of the reason is because it is way easier to add new items to your already large collection of personal belongings than it is to get to rid of things. The second reason is that letting go of things you own can be very hard emotionally, especially as you age and they hold you life's memories, or if your move is due to finances or poor physical health. To get through this trying and unprecedented period, follow this guide and you should find the transition getting more manageable.
Do Not Rush Through Your Organization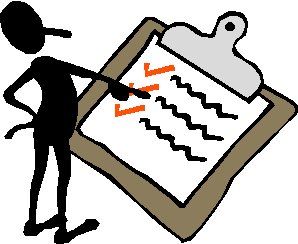 It is advisable to take time as you make your way around the house figuring out what to keep and throw away. This is a marathon not a sprint. The items you have acquired have become a part of who you are, letting them go is a form of loss and you should let yourself process this in your own time. Also taking your time gives you the chance to make choices that you are sure of, and will not regret later.
To start off, go to the easiest room first. Go through all the items in the room, and put to the side those things which are not difficult to part with. The items which you are unsure of leave for a time when you can deal with them. Do this as you go through each room, till every room is sorted.
Ask For Assistance and Consult With Members of the Family
When you begin to find it difficult to give your items a second round, which you will, or making definitive decision about which items to lose and which ones to keep, then it is time to ask for assistance. The person you should speak to should be a close friend or a family member who will understand what you are going through. As you speak to them, they will help you develop perspective on what the prudent choice is.
How To Deal With The Mementos You Have To Leave Behind
As life goes by we accumulate things which seem to hold all of our past in them. This includes old photographs, furniture or electronics that have stories for days. Hard as it is to leave them behind, half the time they just add to the clutter in our lives and are only noticed when we have to make the choice of leaving them behind.
For photographs, scan all the photographs that mean anything to you and save them on drives. For the other trinkets which you cannot store digitally give them away to those who are close to you, this will give you the comfort that they are with people who are connected to you.
The Definite Say
Once you have assessed each room twice and you still find yourself with items that cannot seem to move, then it is time to buckle down and get to labelling. Look at all the items and decide which items you absolutely cannot do without and label them as such. Usually this is the furniture that gets you through each day, like dining tables, favorite chairs or even a bed you have slept in for years. However, there are other objects whose value is less practical and you should also label these items so that they can be put aside for saving.
This process requires a lot of objectivity. You have to ask yourself repeatedly whether you really want to keep these items, and why. Once you are done, assess and see if you can carry all these items, if not, you will have to reassess them. Do this over and over again until you have items that will fit into your new home.
Seek Professional Assistance
If all the above steps fail to reduce the number of things to take to your new home, and you feel that you have run out of options then you should hire people trained to deal with situations like this. Professionals include home organizers to move specialists who are wonderful at helping older people.
The process of moving is difficult on everyone, and as you get older and acquire a lifetime of possessions it gets harder so do not beat yourself up if it seems difficult to let go of items. Once you have decided on your final items, choose a reputable moving company to handle these priceless memories. Companies like Lowe's and U-haul are wonderful choices.