Planning on renting a moving truck to get all your stuff from one home to the next? One of the first things you should do is compare prices. You'll want to get a quote from several moving truck companies like U-Haul and Penske before you settle on a deal.
However, when you sit down and look at the prices they give you, why are some higher than others? Is it just because of brand recognition? Why would Hertz cost you $1,200 when U-Haul estimated only $750? One of the main secrets behind their cost estimations is the date you are renting their moving truck.
It's Just Like Airplane Tickets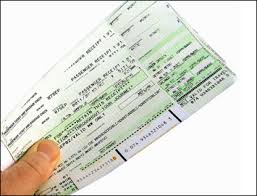 Say you wanted to go on a vacation in Hawaii. If you were to buy your ticket for a trip in March, when no one really books flights for vacation, you can expect really cheap ticket prices. However, if you were to get the same seats for the same time but on a different date, say in the summer, prices suddenly go up.
Nothing's really changed. You could have booked the exact same plane, gotten the same seats, and reserved the same amenities but why is one more expensive than the other? The only thing you changed was the date of travel.
During the summer more people are travelling to Hawaii so there are fewer tickets available. Because the supply runs out quickly, airlines can charge their customers much higher prices. People are willing to pay high fees so long as they can book their flights during those high-traffic seasons.
This is why people tend to buy tickets ahead of time. Families planning a summer vacation will buy their tickets during December when the demand isn't so high yet. The tickets will still be a bit expensive since the travel dates are in summer but they will be around 30-40% cheaper compared to their prices when bought in June.
Of course that tactic won't do much for moving trucks. You can't reserve a moving truck six months ahead of schedule. You may not even be sure you'd be moving! What you can do is try and reserve a truck at least three weeks ahead. Some companies allow this.
The Law of Supply and Demand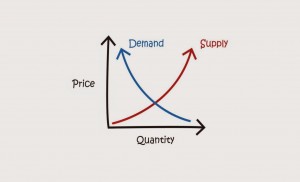 The situation discussed above refers to the law of supply and demand and it applies to rental moving trucks too. If you scheduled a moving truck for the end of the month you can expect higher prices since that is the same time many people are moving all at the same time. Everyone's getting their end-of-the-month pay and they are all in need of a moving truck.
If a lot of people need moving trucks during those few days at the end of the month, the rental company knows it won't be able to cater to them all so it charges extra high prices to those who are determined to get a truck either way.
This is why you don't want to schedule your moving plans during paydays and the few days that follow. Those are the days that people are most likely going to demand for rental trucks. You might also want to check online for peak season – this refers to the months the most people tend to relocate.
Help Them Help You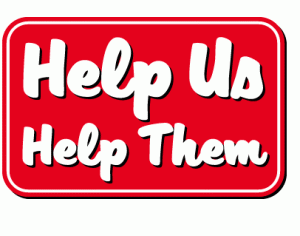 If one company charges you $1,200 it is partially because the demand in your area or at the place you are going to is so high. However, if another charges you roughly $800 then that means their demand is lower. They might actually need that moving truck in the place you are heading to so by using it and delivering it to their other office when you're done is actually good for them.
By charging you lower prices they are helping you and by driving that truck to the destination you are helping them. In the end it all works its way around.
So what about all the other things that they advertise when it comes to pricing? Many people will tell you that you shouldn't pay attention to the sticker prices they advertise because those rates can change on the fly. That's true but the prices they post can be used as a baseline.
Picking Your Moving Dates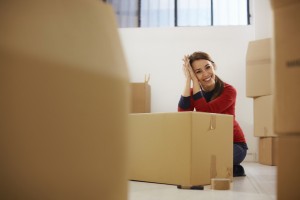 Renting a moving truck is a lot cheaper than having a moving company do all the work and driving for you. It's also a better option than driving your things to and fro in a small car or SUV. If you take the time to calculate how much gas you'd be spending, the moving truck will come out as the economic choice.
The only major decision you need to do now in order to save money is to carefully pick the date you are moving out. Try to rent the moving truck on days where the demand is low, like a Tuesday a week after payday.