If you are not used to renting moving trucks, you might be intimidated by the task. But this is a rather easy job if you know the tricks. Those who have moved several times know that it is not a difficult thing to do. So don't let the thought stay in your mind.
In fact, with many companies offering this kind of trucking service, it should not be hard to find a suitable firm that will provide you the best service at the most affordable rates. At any rate, if this is the first time you are renting a moving truck, you only have to keep in mind 10 things to get the right mover.
1. Prepare early.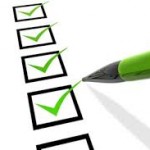 Moving is a very stressful activity. Preparing early will lessen your stress. If you don't prepare in advance, you will be forced to get a contract from a company that may not give you the best deal, since you are forced to hire one because your moving date is getting very close. In addition, the moving truck rental will see that you are pressed in time, and he might quote a greater price than his normal contract price.
2. Compare at least 3 companies.
It is unwise to hire the first truck company that calls on you or the first one you saw on the internet. Since there are many companies offering this kind of service, it would be wise for you to compare the services and prices of at least 3 moving truck rental companies. Budget, Penske, and Enterprise are few examples to start with.
It would be better if you could compare 5 companies, although that will take too much work of your time. By comparing these companies, you will be able to determine which company offers the best service at the most affordable price.
3. Ask each company to give their quotes in detail.
You should try your best to get the companies specify all their costs in detail, such as the type of truck you will be given, the number of workers that they will provide, the number of hours of service that they will spend, their terms of payment, the number of they allow before you sign on the contract, and so forth.
4. Ask referrals.
Perhaps a family member, an office mate, or a friend has used this kind of service before. They are a great source of finding a reliable trucking service, or avoiding one which only takes advantage of their customers.
You can also ask the Better Business Bureau for referrals. They normally rate the businesses in their area and will help you find the best trucking service that asks reasonable fees.
5. Select the right type of mover.
When searching for a mover, ask him if he has experienced moving the kind of things that you need to transport. For instance, if you are moving a delicate object like a grand piano, you should not allow just any type of mover handle it. He must have the equipment, the manpower and the experience of moving such things. If not, your priceless piano might get damaged.
6. Label all your boxes.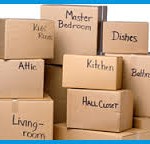 Identify each box, and attach a list on what is inside. This will give you some form of organization and prevent confusion as well.
7. Make sure that the mover has the right type of insurance.
You need to be sure that the mover is covered by insurance. There are a lot of things that may go wrong in moving things, especially large, heavy and expensive objects. So, ask the potential mover if he has enough insurance coverage to answer for accidental damages to your goods, or even actual accidents involving his staff during the process of moving your goods.
8. Don't move unnecessary items.
You need to determine which items you really need to move and which items you just have to dispose of. Throwing away things is a part of moving, and you should not ignore this fact. It is not wise to move things that you eventually will not use or is not suitable in your new place.
9. Safeguard yourself.
Try to understand every provision of the moving contract. Read the fine prints so that you will not be caught flatfooted when an unexpected thing happens. To be safe, write "subject to further inspection for concealed loss or damage" on the contract before you sign it. This will entitle you to any remuneration in case there are damages to your goods while moving and unpacking.
10. Ask for a copy of the company's Interstate Commerce Commission Annual Performance Report.
This report will tell you about the performance of this company, and if there are any complaints lodged in the conduct of their business. The company is also required to give you of an ICC publication about your moving responsibilities and rights.