Most people, when forced to move, would first think about how much it will cost, and how they can reduce their moving expenses. If you are faced with this challenge, you will probably have the same concerns.
With regards to reducing moving costs, you should weigh the difference between hiring a moving professional such as Penske, Menards, or Enterprise and renting a moving truck. They both have advantages and disadvantages, but their individual costs will eventually be one of the factors that will influence your decision.
To be able to make the right decision, you need to compare all the aspects of renting a truck versus hiring a professional mover. You can only make the right decision if you have all the relevant facts.
1. Cost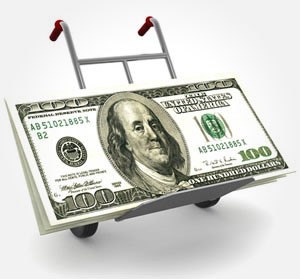 Undoubtedly, renting a moving truck is less costly than hiring a professional moving company. However, this is only true if you are confining your view in just one area of consideration. If you will consider other expenses related to renting a moving truck, you will be able to see the whole picture.
For instance, truck rental does not include related expenses such as fuel costs, insurance protection, tolls, packing materials, and so forth. If you will add up all these related expenses, you will get a total cost that will not be too far from that of hiring a professional mover.
On the other hand, the quote that a professional mover will provide is exactly what the move will cost you from the beginning of your move until your goods are delivered to your new location.
2. Security of Your Belongings
There are moving companies who will offer you unbelievable discounts just to get your account. Be wary, because most of them are known to employ a moving crew who do not observe the right ways of packing, loading, transporting and unloading the items under their care.
When there are damaged or lost items, your final costs of moving will increase, especially if you didn't choose full value protection. This is the reason why you need to carefully consider the track record of the mover before signing his contract.
This is one of the advantages of renting a moving truck. You will have full control of the way your belongings will be packed, because you will be packing them yourself. In the same way, you will be able to ensure the proper and careful loading, transporting and unloading of your belongings.
3. Cost Control
In both options, you have the ability to control your expenses. You can better appreciate this fact if you will ask for several quotes from moving professionals and truck rental companies.
You need to get at least three quotes from each of the two options. Thus, you will have a total of six quotations from six different companies. Don't worry about the expenses because these companies are offering free quotes as one of their strategies to increase business.
Both professional movers and truck rental companies are experiencing very stiff competition nowadays, and they will offer you special deals and discounts just to get your order.
So, be aware that you can get discounts from these companies.
And one more thing: you can cut your moving costs considerably by scheduling your move during off season, where moving and transporting of homes and properties are almost at a standstill. You will not believe the low service rates that these companies are offering during these times.
If you take all the factors into account, it is more likely that renting a moving truck will be less expensive than hiring a moving professional. By how much and to what extent will depend on the type of belongings and the length of distance that your move is going to take.
4. Amount of Physical Work
Which would you prefer: you do all the manual labor, or let others do it and just pay them?
If you are the physically aggressive type who does not mind getting your hands dirty, you can choose the truck rental option. However, if you are not that strong and have no other people to help you, your best choice is hiring a professional mover.
The first option, as have been mentioned previously, will cost you less, but it will also cause you to perspire more. If that's not a problem, then go for it.
The second option, although more expensive, will have your belongings transferred to your new location with nary a drop of perspiration running down your cheeks. However, it will all depend on how really 'professional' the moving company is.
You can ensure that the moving company you are hiring will do a professional job by doing your homework. Talk to their former customers, get some information about the company in your local Better Business Bureau, and look up some customer reviews on the internet about this company.