When hiring a moving company it is always good to know what kinds of services are available so that you can identify the appropriate mover for you. The things that must be taken into consideration are the costs attached to moving, how much time will it take to move, and how much assistance do you require from those close to you. You must also factor in the distance from your old residence to the new one. This is because the further away you have travel to get to your new residence the more likely it is that you will have to use a full-service mover, as most long distance movers are full-service movers.
A full-service mover may mean more money to pay, but it has significant benefits. So what is a full service mover? These are companies who do most of the lifting during the move, allowing you to have less strain. Their services are as follows:
1. Handling Furniture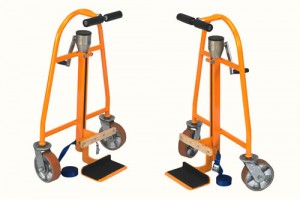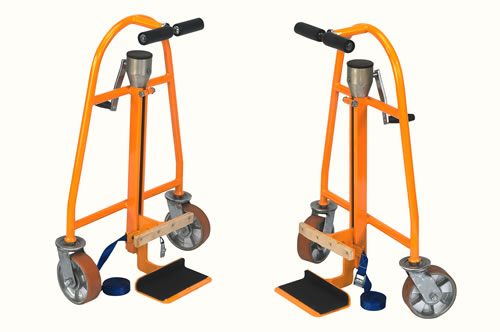 Full service movers will take your furniture apart in your previous residence and assemble once it is in your new apartment. They come with their own tools, organize the parts of your furniture to ensure nothing goes missing and will put it back together once they have placed everything in its new home. The movers will determine which furniture has to be disassembled, and this is usually based on size and weight, such as if it will be too difficult to get through a front door. Another reason would be if it is too heavy, as these kind of items get damaged easily, so they take it apart to protect it.
2. They Prepare Mattresses for The Move
Full service movers will ready your mattresses for a move by coming with mattress bags to protect them from possible staining and any damage in the form of tears. Mattresses are prone to a lot of damage on the way to a new destination, and if you own a premium mattress it can ruin your moving experience to find new stains or scuffs because the mattress was not handled properly. On the day of the move all you have to do is pack the bedding and the movers will handle the bed and the mattress.
3. Furniture Wrapping Services
These kinds of movers wrap furniture in order to protect larger pieces that are more fragile from possible damage. They come with padding, and blankets designed to shield your furniture from shocks during transit, and any other materials that can protect your belongings such as shrink or bubble wrap. If your furniture has edges, they will put protective corners to protect them from bangs and wrap them up to absorb shocks.
If you have any items that are cause for worry, just inform them and they will come up with solutions that ensure that you items get to your new home unscathed. This goes for upholstered furniture like couches or dining room chairs too, as they are very prone to acquiring stains on transit which could be difficult to remove. Usually they are shrink wrapped, which prevents any substances from coming in contact with them.
4. Unwrapping
Once the items have arrived at your new home, full service movers unwrap them, and place them where you want them. Some of it may require reassembly, which they will do. They will also dispose of all the padding, bags, bubble wrap or blanketing material for you.
5. Unhinging Doors
Occasionally, no matter how much you try a piece of furniture cannot go through a doorway. Sometimes the item is something you would rather was not disassembled, but moved whole, or it may be large object that cannot be disassembled without ruining it, so the only recourse is to remove the door. Full service movers will remove the door and its hinges, get the item in or out, and then put the door back for you when the move is done.
A full service mover can make a move extremely easy, especially if you own a lot of large and expensive items which require unique handling. While they more cost than regular movers, you will get a service that could save your priceless belongings from lasting damage. If you decide to go with a full service mover, find out they are willing to move your items, and then shop around for a few and compare the costs of hiring each based on the advantages above.
As a precaution always choose a reputable mover with good reviews on the Better Business Bureau. This will save you the pain of getting scammed of your priced belongings, or spending more money than you should. Two companies known to have excellent reputations are Hertz and Enterprise.