Summer is the peak season for car rental companies. As people hit the road towards their favorite summer spots, many will use rental cars. It is more convenient to drive a rental car than driving your own because of many reasons.
However, due to their convenience many people commit car rental mistakes that soil their opportunity of fully enjoying their vacations. It is vital for you to know what these common mistakes are so you can avoid committing them, and thus ensure that you will fully enjoy your summer vacation.
Here is a list of the common car rental mistakes that people carelessly commit.
1. Not comparing prices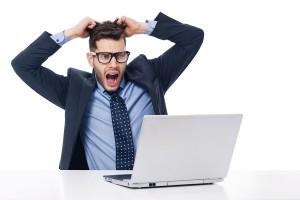 You don't know but car rental rates vary so much because of the amount of lead time, and the company's policy on rental rates. Therefore, you need to shop around before choosing a car from a car rental company.
Comparing prices of several car rental companies such as Hertz and Home Depot is now easier with the services offered by AutoSlash.com and CarRentalSavers.com. You can use the information contained in these websites for free.
Look for rental companies that offer unlimited miles for the period that you are renting their car. If renting a car for just a few days, make sure that the car rental company is giving you sufficient miles to cover all your travels, or better yet, ask them for unlimited miles.
From experience, you will come out better with a rental car that offers unlimited miles, rather than a cheaper rental cost.
2. Getting a car with an extra GPS.
If you want a car with a GPS, the car rental company will charge additional fees. Some companies do this because to them, it is an extra accessory just like an additional child car seat. It does not come with the usual standard unit. It may cost you an additional $10 a day or even more.
Why not use your smart phone or a print out of the direction where you are going to using your hotel's business office. It is better if you bring along your portable GPS and use it on your trips. But remember not to leave it on the car when you return it.
3. Renting a car on the airport.
If you rent a car from an airport office, you will be paying for additional airport surcharges. According to travel experts, it is better if you will rent a car from a car rental company away from the airport.
In fact, many car rental companies provide their clients transportation to and from the airport. So there is no need for you to rent a car from an airport office, unless there is no other car rental office in the place where you are going.
4. Late in returning a car.
Don't return the car late for you will be fined by the car rental company. Rental companies charge a daily rate for their cars, just like hotels and inns. There is usually a cut-off time that car rental companies require you to follow so that you can return the car on time.
There may be some companies that give a 30 minute grace period. But if you're not sure if the company gives this allowance, why risk paying the extra fine? Usually, the fine is equivalent to a full day's rent.
5. Getting insurance that is not really required.
If you are a responsible driver, you already have reasonable car insurance coverage such as collision damage, and personal liability for the temporary use of a rental car.
In addition, if you paid your car rental through your credit card, it may provide secondary collision coverage. When you are renting a car, discuss these coverage you already have with the rental company, and they might be amenable for you to forego their normal charges for car rental insurance coverage.
But if your auto insurance is just the barest minimum which does not provide ample protection, it would be wiser if you allow the rental company to cover you with their car rental insurance.
6. Being too much in a hurry.
If you are rushing through your rental papers, you will not be able to thoroughly check the car the rental company is giving you. You need to know if it is really road worthy or not, or if it is really the car that you want.
Of course, car rental companies have to keep all their cars roadworthy, or their licenses will be cancelled by the government. But you have to make sure since your life is at stake if the car is unsafe.
The most important things you need to check are the brakes, the headlights, the tail lights and the signal lights, the steering wheel, the air bags, the horns, and every car components that are related to the car's safety and road worthiness.