You need not feel overwhelmed when you are forced to leave your present home and move to another place. There are so many moving companies such as Penske and Ryder which you can hire and most of them offer great rates and great services.
However, you still need to do your homework before settling for one moving company to do the job. Here is a list of the top 10 things you need to do to ensure that your move will be hassle-free and even enjoyable to all your family members.
1. Organize your move easily with the help of a mobile app designed to help movers like you.
With such an app, you can easily access all kinds of moving information, such as company names, moving charges, especial offers, and so forth. You can get this info even while you're on the move. In addition, you can also read reviews about the moving companies which make the process of selection a bit easier.
2. Make an inventory/checklist of everything.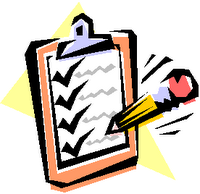 Make an inventory of all the things that you need to move, and a checklist of all the important things that you don't want to leave behind. These lists are very important because they contain the things that the mover needs to know in calculating his moving charge.
The mover will depend on the volume or weight of the things that you need to move, plus the mileage that his truck will run to compute his total moving charges, the truck that he needs to use, and the number of workers he will have to employ to do the job.
An inventory/check list will also help you determine what kind of packing or boxes you will need and their quantities. There are movers who will do the packing for you – of course, with additional charges.
If you have a tight budget, you can do the packing yourself, and just let the mover pick up and transport all your things to your intended destination.
3. Get quotes from moving companies.
If this is the first time you are moving, you probably don't know the going rate. Therefore, you need to get several quotes from different movers to get an idea of how much your move will cost.
This process will not only help you get information about the costs, but also enable you to contact several moving companies and learn from them what you need to know about moving your things.
You can ask them for advice and suggestions on how to make your move easier and less costly. If they are good at serving their customers, they will be willing to offer you more information about moving that you thought you never need.
But be careful. There are two kinds of offers in the moving industry – the binding, and the non-binding. The binding quote indicates the final cost and includes the description of all the items you need to ship, and the non-binding gives you only an estimate of the cost.
4. Beware of fly-by-night companies
There are many moving companies that will offer their services to you. But be wary, not all of them are legitimate companies. Some are just in this business to get your money and run.
It will help to read the reviews published on the internet about moving companies. From these reviews, you will learn which moving companies you can trust and which companies to avoid.
Another way to determine if the company you have selected is legit or not is to go to your local BBB or Better Business Bureau. They should have a list of licensed moving companies, and hope that your chosen company is included in that list.
5. Ask questions.
In order to hire the right mover, you need to ask pertinent questions about his moving services. Right off, you need to ask him the type of moving services he is offering and their costs.
Secondly, ask for their packing services, what kind of materials they are using, and how much it will cost if you let them do the packing.
6. Insurance matters
You also need to ask about insurance and about their responsibility should anything happen to your valuable things while in transport. How much insurance are they carrying or are they covered with insurance in the first place. Ask them how much they are going to reimburse you should anything happen to your valuable items.
7. Ask for the paper works.
For your safety, you need to see the contract where you will put your name on. It is important that this contract be written before your moving day. You don't want to be surprised by any contract provisions that you have not discussed prior to your move. Take time to study the fine prints of the contract and ask questions if some things are not clear.