There is no dearth of movers that are willing to take your business. The problem is determining which one could really provide you the best service at charges that you can afford. Without the necessary knowledge about what each one of them is offering, you might just pick anyone that answers your query. And that is a recipe for disaster.
You need to know the standard service that professional movers like Hertz, Menards, or Ryder are offering to customers like you. And then compare at least three of them to know which one offers the best service vis-à-vis their quoted rates. But that's really going ahead of our topic.
Let's discuss what you need right now, since the date of your move is fast approaching. Here are some suggestions on how you can pick the perfect professional mover that will provide excellent service.
1. Do your research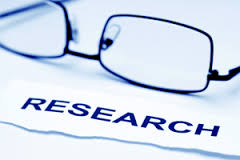 Before you can decide which one to pick, you have to research which companies are offering moving services. An online search is the best you can do because it is easy, convenient and fast. Try to get at least 5 or 6 companies and look at the services they are offering.
If you have a relative or a friend who has recently moved, you can ask him about the company which served him.
2. Pick at least three companies
From the 5 or 6 companies you have researched, make a short list of 3 companies and ask them for quotes. Most moving companies are willing to give you a free quote. If a company says that it can't give you a quote unless they visit your home that is a good sign that this mover is a good one.
Refuse companies which say they can only give you a quote by phone. Compare their service rates against the kind of services they offer. Don't compare apples with oranges so that you will be able to see the real value of their services.
3. Choose the one that suits you best
Based on the three quotes you have been given choose the one that seems to offer the best deal, in terms of service rate and types of services offered. And be sure to check your local Better Business Bureau to see if this company is really legit.
4. Make sure that the chosen company knows what he needs to transport
Once you have picked a mover, ask him to visit your home (if he hasn't yet) and show him everything that you want to be moved. This is important because this will give him an idea of the equipment that he will need and the manpower that will be required to do the job.
He will also be able to assess your location as to the required space to park his truck while your stuff is being loaded, and other things related to your move. These things might affect the amount of his final service charges.
5. Check if the company's insurance coverage will be enough
Every moving company is required by the federal government to provide insurance coverage to their clients. Ask the mover what kind of protection he is providing with the service charges he is offering.
Based on the value of your belongings, you can then counter-check the insurance value that the mover is offering. If that is not enough for the value of your stuff, ask him for additional coverage. But understand that this will increase the amount of his service rates.
You probably have your own home insurance which might cover your move. So, check with your home insurance agent how much you will be covered for your move.
6. Check the contract before signing on the dotted line
The mover will provide you with a bill of lading. This document is actually a legal contract between you and him. Read this document carefully and make sure that you understand everything that is written on it.
Ask questions if anything is unclear to you. And insist for a copy since that is a binding document. Once you sign this document and the move is completed, you are legally bound by that contract to pay your mover. So be aware of all the details written on it.
Make sure that it specifies the service rates and charges, the mover's liability for your possessions, dates for pickup and delivery, and claims protection. Don't worry that he will wait while you carefully read the contract.
He fully understands that you need to read all the details to see if everything is fully covered. If he pressures you to sign the contract without carefully reading the details, that should raise a red flag in your brain. He might be only after your money, so pick the next one on your list, and do the whole thing over until you find the right moving company.