Moving to a new city can be an expensive undertaking. Cost considerations would include the distance of your new location from your old home. Then there is the volume of things you plan to bring with you in your relocation. If you plan to bring everything, prepare to shell out more cash. Your new employer might also share on your moving expenses and you can use that to augment your budget for the impending relocation.
A typical relocation would cost you up to $8000 which should include home repairs, professional moving services from companies such as Penske or U-Haul, security deposit on your new home, utility deposits, packing supplies, airline tickets, and more. Here are some ways to save on money as you start a new life on another locality.
Control your moving supplies expenses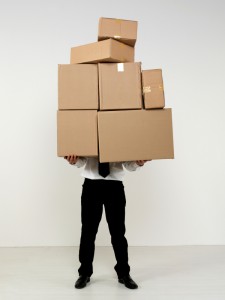 It is easy to be swept away by the frenzy of moving that you end up spending more than you should on your packing supplies. How can you save some money here? You can ask around in your network of friends just in case someone just moved to a new place. You might be able to ask for their moving boxes. Instead of buying your own packing tape dispenser borrow one from family or friends. Be content with newspapers and your own blankets than buying bubble wraps or renting out padded blankets from moving companies to cushion breakables.
Save on labor costs
If you are paying for a moving company, you might want to try out an arrangement that will save you money on the services you can do without. Perhaps you can try packing your things while the professional mover just load, drive, and unload your things to your new location. You can also plan out the things you will initially need to be moved to your new place and have the other items left behind to be consolidated later with the other clients of the moving company. The late delivery of these items can provide you with sizable cost reductions on moving services. You can also organize to have some volunteers on your move-out day. In this arrangement it is customary to feed your volunteers, maybe even dole out some small cash gift after the work.
Save on accommodation the night before you depart
The common option for many would be to sleep at a hotel. But a more cost-efficient move would mean staying over at the homes of family or friends. If you want to spend more time with the family as you depart the next day you can also choose to have some sleeping bags in the living room and rough it up for the night. This can give you more cash in your pockets as you relocate to a new place.
Overnight stays while on the road
Plan out your trip beforehand and identify cheap motels along your route. You can also inquire in advance if your automobile club membership can secure you some discounts. Free breakfast on a hotel or motel can also be a great inclusion on your overnight stay. If you love camping perhaps parking for the night in an RV park can be doable. Do make sure in advance. Not all RV parks welcome moving trucks.