Moving to a new location with your car can be a complicated matter especially when your move requires you to drive a long distance. When you have multiple cars the challenges also increase. If you are a car collector, then this requires a major rethinking of your situation. What do you need to do?
Decide to move or sell
The best way to go about the problems associated with moving with your car is to decide early on if you need to sell you car or bring it with you. Just like any other things you will be carrying to your new house, you need to lighten your load. You might also need to unload some cars in your possession. One good reason why you need to consider selling is the emission standards your car needs to pass as you move to a new state. These standards do differ and if you have doubts if your car will pass it or not, it might be more cost-effective to sell it early on.
You might want to ask the following questions to the state motor vehicle office:
What are the tests your car needs to pass?
What is the cost of the testing?
What are the tests needed for used cars?
Who pays for the test, you or the seller of the car?
Are the costs required for the car different if the car is bought from a private individual or a car dealer?
Is the model of your car obsolete considering some impending legislations on the state?
Will these new laws affect the cost of registration and taxes on your car?
If the answers to these questions mean your car is a moving burden for you, you need to decide to sell the car and just buy a new one at your new location. You also need to realize that certain car features you find necessary in your present location (a 4×4 vehicle for the snowstorms) can mean higher insurance costs in your new location where a 4×4 might not be necessary anymore.
Options for moving your car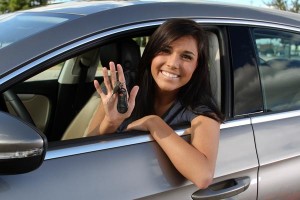 If you have decided to bring your car along you can consider some of these options in moving your car to your new location.
Move it with your other things – you can decide to load up your car to the moving van with your furniture and other things. This would sound ideal because the all-in-one load means you simplify your moving inventory. But this can also be a more expensive option as the moving companies like Hertz or Home Depot charges by weight, distance, and time of the move. Since your car is a heavy item you will end up paying more.
Move your car with a professional auto mover – there are companies that exist for one thing only – moving cars. These "auto movers" can transport your car using an open or enclosed truck. These companies know what it takes to move cars so that you can just pay them and forget about it. This is one advantage of paying for professional moving services. Zero-hassle relocation.