It's only natural to look for ways you can make your upcoming move as cost effective as possible. Who in his right mind would spend more for an item if he could buy the same item at a bargain price?
Nowadays, you have plenty of moving options, even in moving truck rentals. You can find several options being offered by truck companies such as Home Depot and Lowe's.
But you need to understand that only moving truck rental companies can provide you with full control over your move. This makes it the most ideal set-up if you are looking at several options in your forthcoming move.
In fact, moving truck rental can offer you distinct benefits that other options can't. Here are 8 of these benefits.
1. Reduced moving costs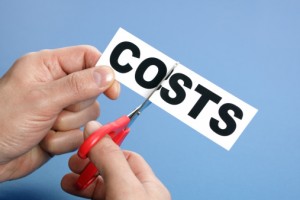 The most significant benefit of choosing moving truck rental is considerable cost reduction. You can save a lot if you choose this type of moving option because you won't be spending as much compared to hiring a professional mover. This is proven by many people who have done DIY moves.
2. Flexible moving option
You can use moving truck rental for short and long distance moves. With this option, you can cut down on repeated trips which will not only save you money, but also time and effort.
3. Access to moving tools and equipment
Choosing a DIY move will require many things which will cost you additional money than you need to spend. You will need certain tools and accessories to make your move easy, safe and secure as possible. These may include packing blankets or a dolly.
If you choose a moving truck rental, these accessories are part of the fees that you will pay. Therefore, you will know beforehand how much you will pay if you are required to use them. However, if you don't need them, they will be deducted from your total fees. It's nice to know though, that they are there in case you may suddenly need them.
4. Various truck options
Companies offering moving truck rentals offer many options to their customers. To cater to broader needs, they have different sizes of trucks, ranging from small vans to larger trucks.
So, if your household stuff is composed of just the basics, you only need a smaller truck. Therefore you can save money since renting a smaller truck is definitely cheaper than renting a bigger truck.
By choosing the right-sized truck, you can efficiently pack all your things so they won't shift here and there inside the truck as they are being transported.
5. Nationwide coverage
One of the primary reasons why moving truck rental is a better choice is that most of these companies have nationwide coverage. That simply means they maintain pick-up and drop-off centers all over the country.
Therefore, it will be easy for you to move across states because these companies have a service center in every state where you can conveniently return the truck once you have completed your move.
6. Choices of insurance coverage
Your household stuff may be protected by insurance according to your homeowner's and auto insurance coverage while in transport. However, if your current home and auto insurance policies don't offer this benefit, you can request the moving truck rental company to provide you adequate protection while moving.
They will gladly do so since truck rental agencies offer a range of moving insurance coverage where you can choose the one that suits your budget and your needs.
7. Environment-friendly
You can also do your part in greening the environment if you choose to use moving truck rental. Most of the companies offering this service use diesel powered vehicles and they maintain their fleet so that every vehicle is always in in tip-top shape.
Diesel engines, if kept in good operating conditions, are more efficient in burning fuel than gasoline engines. Additionally, a gallon of diesel fuel can give you more miles than a gallon of gasoline. They are also a lot cheaper than gasoline.
Considering all the advantages of diesel fuel over gasoline, you will help the environment by choosing to use moving truck rental.
8. Vehicle transportation
If you have a car, getting it to your new home will be easy and will not cost you any single cent if you use moving truck rental. You will not be charged by the truck rental company outside of their standard fees for the truck rental.
These companies used trucks that are equipped with ball sockets as standard accessories. Once you sign the contract, you have every right to use this accessory for towing your vehicle to your new home. Thus, you will be able to cut costs because you won't be buying gasoline to power your car, and will not pay for related expenses such as toll fees, snacks and so forth.