If this is your first time to move, you need to understand one thing: the high cost of moving forces people to consider doing it themselves instead of hiring professional movers.
Lower cost is one of the primary factors that motivate people to opt for a DIY move. However, you must be equipped with the right knowledge to be able to do it successfully. If not, you may be in for a lot of trouble and expenses that you have not bargained for.
So, here are nine things that you must consider if you want to save more in your DIY transfer.
1. Throw away all junk and clutter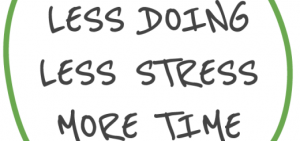 Many rental truck companies such as Budget or U-Haul as well as "you load we drive" services compute their fees according to the weight of your items. Therefore, it is a wise thing to go through your household stuff before packing them.
If you have items that you are not using, it is best to organize a yard sale or better yet, donate them to a charitable organization. For things that are no longer working, just throw them away. By not taking them with you, you will be able to save more money.
2. Find good used boxes, don't buy them
A good moving box is not really that expensive. But if you are talking about buying 10 or more, you will have additional expenses. Why not get used boxes that are still functional?
These boxes are widely available in supermarkets, drugstores, and any commercial establishments that sell all kinds of merchandise. They have all kinds and sizes of used boxes in their stockroom and they will be glad to sell you some for a lot less than new boxes.
3. Consider buying new items for old ones
Some of items that you've been using for years are better left where they are. It would be more costly for you to take them. Heavy stuff like old refrigerators, old washing machines and related stuff (even if they're still working) could jack up the total weight to be transferred and thus increase your moving charges.
If these appliances and other old stuff have already given you their reasonable lifetime service, they are better left or sold to people who might need them more. By selling them at low prices, you can have extra money to pay for your moving expenses.
4. Seek help and get recommendations
It's good to have the input of someone you know who did a DIY move. He will have the important information you need to make your move as problem-free as possible.
Ask him about his experience, what truck rental he used, his actual total expenses versus his calculations, the unexpected problems he encountered, and so forth. He might also be able to recommend the best truck rental to hire based on his moving experience.
5. Consolidate everything
Organize your packing and don't just pack your things in boxes just because there are still spaces in them. Have one box for kitchen items, one box for bedroom items, and so on.
Since all your items will be transported to the same location, you can even wrap your delicate kitchen items with bath towels or even your clothing. In this way, you can also cut down on the number of boxes you need to buy.
6. Schedule your move on a weekday
Most truck rental companies charge lower fees on weekdays because not many people transfer during the week. Moving companies do not have much work to do during the week and they will welcome your business by giving you a discount on their normal charges.
7. Ask for discounts
Discuss with the truck rental company about the possibility of getting discounts for their services. Perhaps you have some equipment or stuff that can be used to substitute for their tools or equipment.
For example, if you have your own moving blankets or dolly, ask the company what discounts they can give if you will use your equipment instead of theirs. If they offer storage space for a length of time, ask them if they will offer it for free if you will rent a certain truck size or container.
8. Short move requires small truck
If your move is only across town, it will be better to use as many smaller boxes as possible so you can fit them in a smaller truck or container. This will enable you to cut your cost since the rent of a smaller truck is definitely lower than a bigger truck.
9. Pack your essentials in one box
One of the unexpected costs of moving is when you need to buy the essentials like toilet paper, plates, tableware, paper towels and the like because you can't find the boxes where you packed them in.
So, pack all your essentials in one box and label the box clearly. When you get to your destination, you will find this box easily the moment you need an essential item.