If you are moving all your household belongings for the first time, the task of choosing the best truck rental from among the hundreds of moving companies offering this service is really daunting.
And then there's another important thing that you need to consider: securing your payment of truck rental. This is also important because the moving company may abscond in its promise to pick up and transport your belongings if your payment is not secured.
It is getting to be a common practice nowadays, to get the products or services that you want from an online store because of the convenience it offers. However, security becomes a concern when paying online using your credit card.
This is a legitimate issue because a lot of credit cards and bank accounts of private individuals have been hacked because of some worthless thieves have ingeniously taken advantage of the weaknesses of online e-commerce. People have lost millions of dollars because of illegal identity theft.
By this time, you should have read all the provisions of the contract of the moving company and have threshed out all the questions you may have about the kind of service you will be given. You are now at the stage when you are ready to pay.
How then can you secure the payment that you will give to your mover? Here are some tips given by financial authorities who are experts in online commerce.
You can click it and you will be given instructions on how you can safely book your moving schedule, and make your online payment.
If you are paying by way of PayPal, check, credit card or bank transfer, it would be wiser for you to call the mover's telephone number, or even visit his office to make the payment arrangement.
2. If possible pay only if the website has an 'https' in its URL address.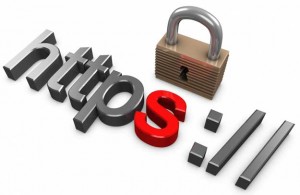 The 's' in the URL address means that it is a secure website where all payments are guaranteed to reach their intended destinations.
That is why it is necessary for you to deal only with legitimate movers such as Ryder and U-Haul. These kinds of moving companies have made all the necessary internet safety protocols and precautions to make their business deals safe and above board.
They have created websites that are safe to use and cannot be hacked easily where all the personal information you will provide will not be accessed by a third party. Of course, a hacker who has a deep desire to hack a website can succeed to hack any website if he persists in doing so.
But if the moving company you have chosen has an 'https' in its URL address, your money is reasonably safe, and it will reach its intended party.
3. Avoid doing the following:
Sending cash through snail mail.
Even if you secure the envelope with carbon paper so that the money inside will be concealed, or special adhesives that it can't be opened, thieves at the post office know how to open it, steal its contents, and seal it back again as if nothing ever happened.
Sending a check made to cash.
If your mail containing this kind of check is stolen, the bank has no recourse but to release the amount to anyone who presents it at the counter.
Using the services of an instant money sender such as Money Gram or Western Union.
Since it's a moving company where you will send your money to, you really don't know who will receive your money at the other end.
These methods of payments are easily accessed by thieves. That is why most businesses void their guarantee when these modes of payments are used by their clients.
4. Secure your payment by looking for moving companies who offer the following guarantees:
Cancellation Protection – this can safeguard your non-refundable payment should there be any reason where you are forced to cancel your move.
Carefree Rental Guarantee or its equivalent – which protects your payment up to $10,000.
5. Deal only with legitimate companies.
The best way you can secure your payment is by dealing only with legitimate companies. You can tell if a moving company is legitimate or not if it has the following attributes:
A business license specifically for moving, hauling and related business operations.
Several years of experience in the moving industry. If possible choose one that has more than 5 years or more of moving experience.
A full complement of tools, equipment and staff. The moving company must have a well-trained and experienced staff, which is able to maximize the use of all their moving equipment. The company's tools and equipment must not be dilapidated, and preferably the latest models.
The moving company must be listed in your local BBB (Better Business Bureau).